Yesterday we started tapping the trees. We only do a dozen or so, just enough to put up syrup for a few months. I found some pictures of our "operation" from a couple of years ago and thought I'd post them.
One of our taps-
Cooking it over the fire.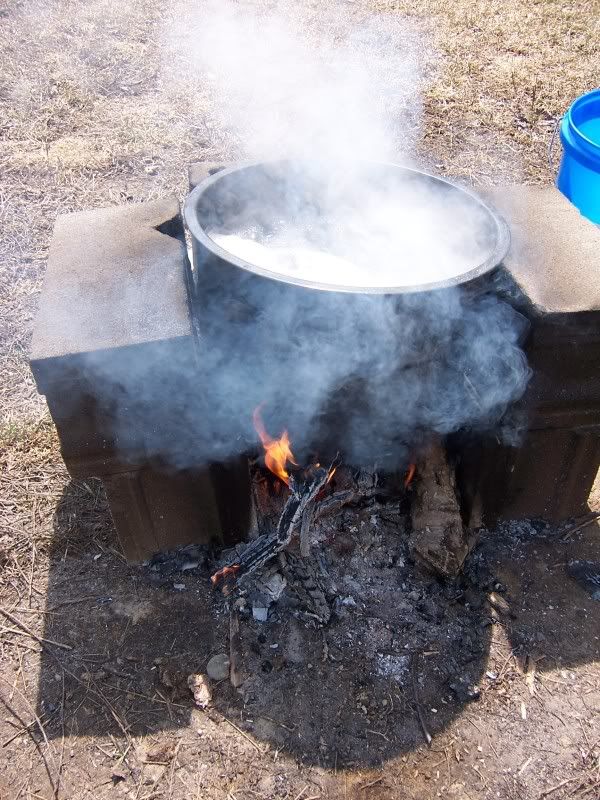 When it boils down to about a gallon, we bring it in and finish it on the stove
.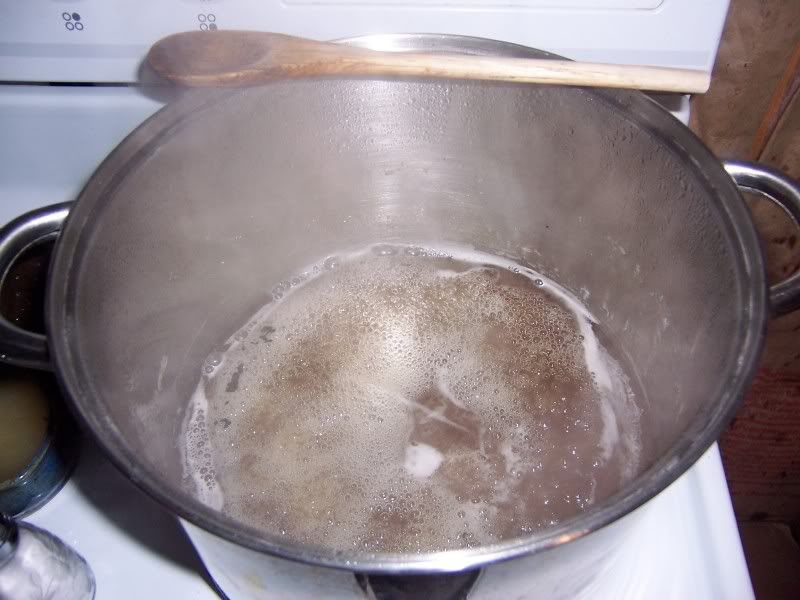 Then we strain it and bottle it.
Pretty simple, really. Unfortunately, we usually only get enough to last us through the summer. We eat alot of pancakes.
Today I hope to finish tapping the trees and bringing the first of the sap home.
We are also having a birthday party tonight so the day promises to be full.
Count your blessings, God is good.