Well we didn't stay too long. We hit a couple of rummage sales and I got some material and a bunch of goofy socks for my daughter to make sock creatures out of. I picked up a bunch of baby things for my friend's daughter who is due any day now.
DD2 ran the 5 K and had a lot of fun. I thought the camera was on picture, but it was on video so here's a short video of ther and her friends getting ready.
I guess I don't know how to upload a video, because that didn't work. Anyone have any suggestions?
Here's a picture of main street as the runners were coming in.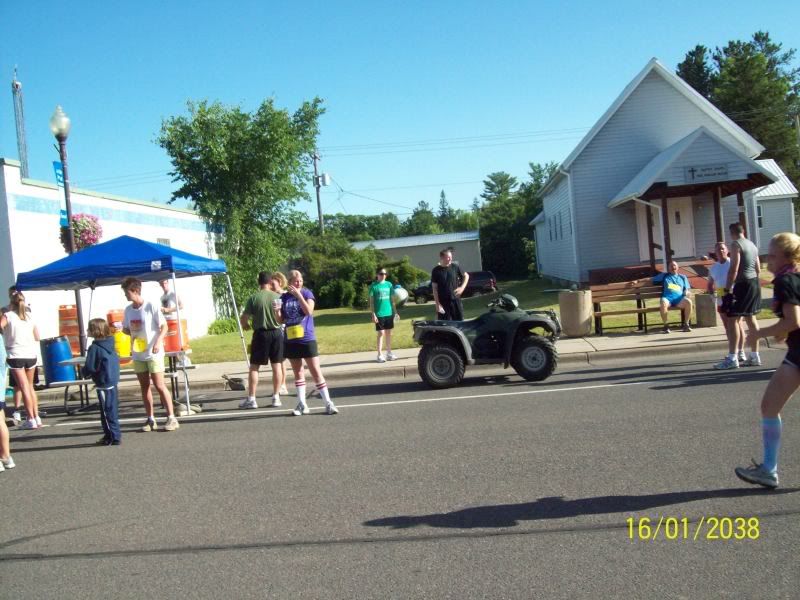 And here's a cool picture from under the town water tower.
I don't know why but I like this picture. The sky was sure blue at 8:00 this morning.
So I didn't get very good pictures, and we didn't stay very long. I need to get out into the garden. Those will be the next pictures I post.
From Glory Farm
P.S. Don't pay any attention to the date on the photos. I guess I should check that before I take the pictures.