I think today is the day I pull the taps. The sap has slowed down and it didn't freeze out last night! Time to start thinking about working the garden up and spreading manure and disking the field, planting the field, oh I"m getting overwhelmed just thinking about it. Thought I'd post some pics my daughter took of making syrup. She did the batch yesterday, by herself. Now she has something more to enter into the county fair next summer.
One of our taps-
Cooking it over the fire.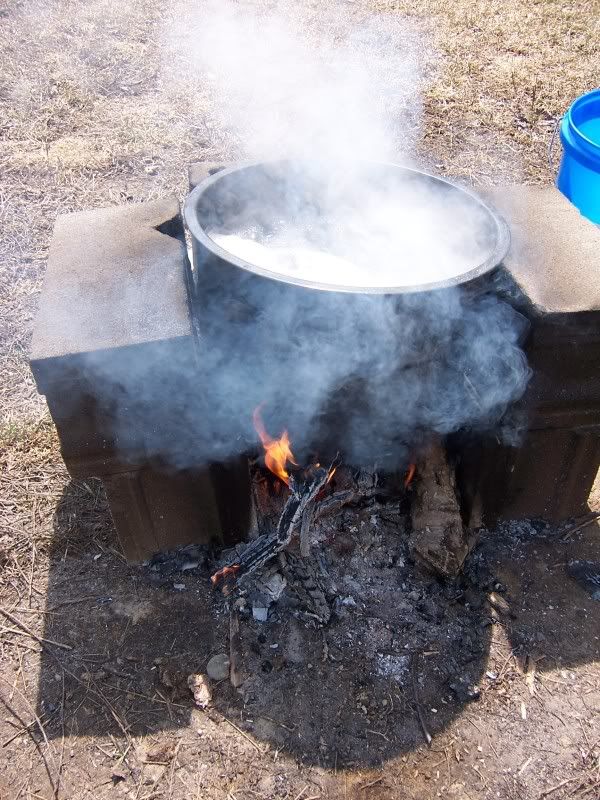 When it boils down to about a gallon, we bring it in and finish it on the stove.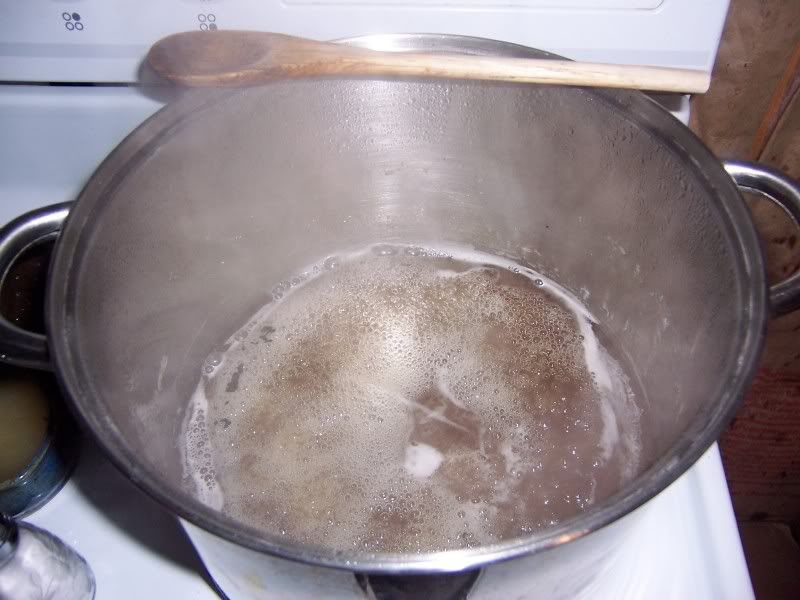 Then we strain it and bottle it. She didn 't get pics of the finished product, but she was so happy-it tasted just like maple syrup!