I thought I would post a "Day in the Life of" for my blog today. It started out well. I went and took pictures as we went about our day. Around noon I was trying to upload my photos and my program went phooey. So I spent the rest of the day, until supper that is, troubleshooting the computer. But...I WON! and here I am, so without further ado, may I present, A DAY IN THE LIFE OF...ME-
After a cup of coffee and devotions, here I sit, my view from the computer-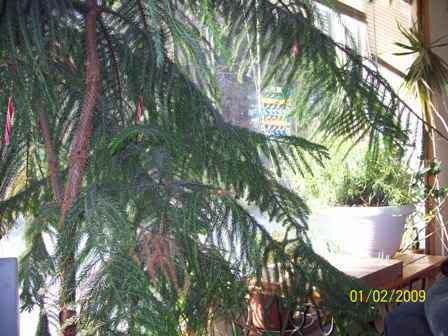 Looking out my kitchen window this morning, there was a beautiful sundog-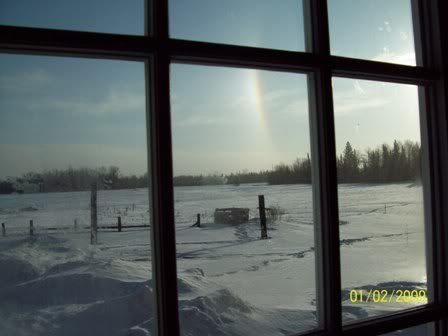 Downstairs to do laundry. Don't you think the longjohns are a nice touch?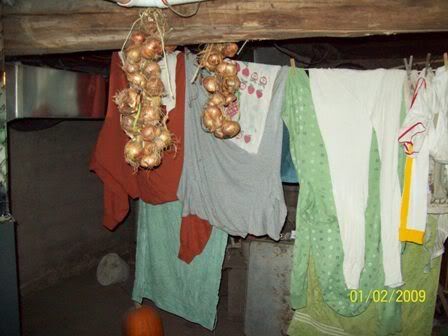 Then we go outside to take care of the animals. The "herd" is waiting.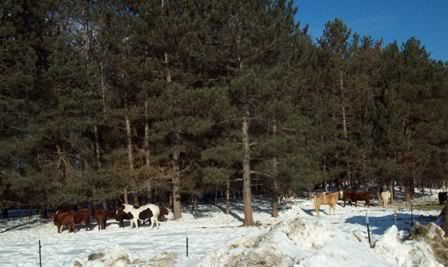 Next the chickens....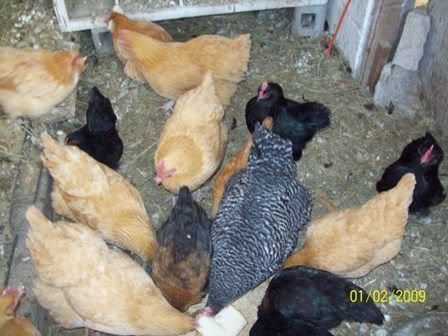 Yes, the coop needs a good cleaning, but everything is very frozen. Now to check on the sheep.
That's not a sheep. It's my eight month old Angora buck, Blackie. How original? He loves to have his picture taken. Now the sheep-
Erna, the matriarch of my flock. She's built like a brick. The does are next, unfortunately they were so busy fighting over grain, they wouldn't take time to look up.
There are two Angoras, two alpines and two boer/oberhasi crosses. The crosses are teh white ones.
After chores, it's school . We started a unit on nutrition and had a spelling test. Some math, and working on journal entries. While the children were busy studying, I mixed up a batch of soap.
This is the soap that goes into my laundry soap and floor cleaner.
I spent a lot of time fighting with the computer and while I was waiting for things to install and uninstall I cleaned out my bedroom closet. Then I got some fleece ready for felting another boot.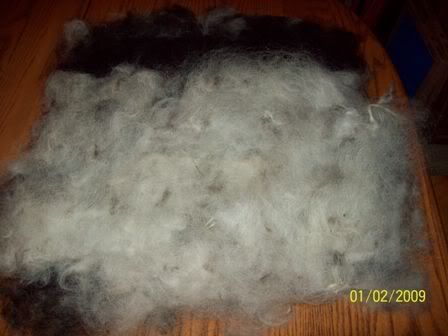 After a couple of hours, the soap traced and I got it in the mold.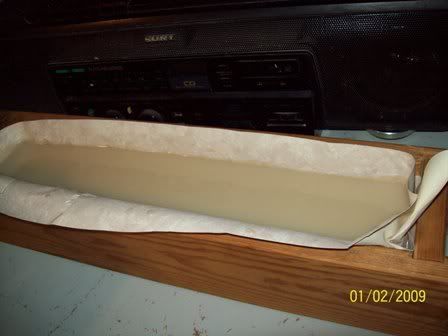 So we just finished homemade potato sausage, homemade sauerkraut and a tossed salad for supper. I finally got this up on the blog. I think it's time for some tea and some Walton's.
Thanks for taking time to stop by.