In honor of our new snowfall, I ventured outside, camera in hand. I have finally taken pictures of Bear. He's our newest, smallest Angora buck.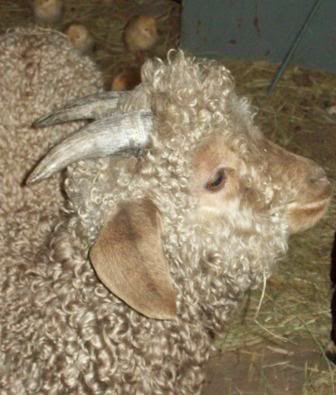 Here's another because he's just sooooo cute.
Ready for more? These are our two week old chicks. They are starting to feather out. Let's hope so. They say the thermometer may dip to 0 tonight.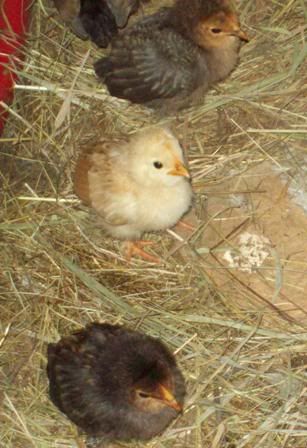 Now for the snow pictures. Here's some of our hay for the winter.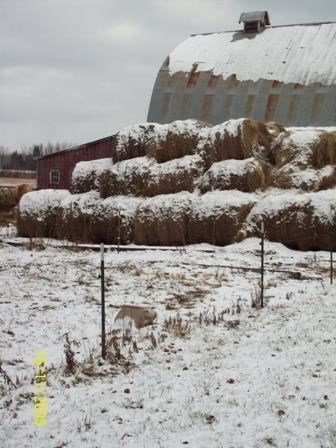 And herrrrrrrrre's Sadie. She had to get in on the action. She thinks she's very photogenic.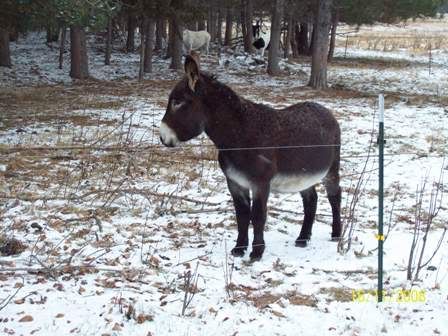 (just tell her she looks good. Please don't mention the few extra pounds she's packing.)
I'm hoping the sheep are smart enough to go in the shed tonight. They seem to think that they have to stay outside. Maybe some fresh hay in there will lure them in. I don't like the thought of them being out on such a cold night.
Stay warm.